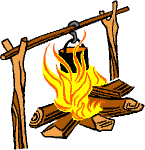 Mike's Camping Page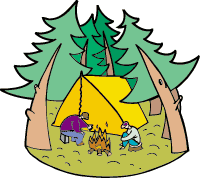 Your banner could be here. Email at the bottom of this page.
Please visit my individual Camping links pages
10 steps to being a totally obnoxious camper
State Parks
Illinois State Parks
Local Campgrounds (Northern Illinois)
O'Connell's Yogi Bear Park (Amboy, Il.) My Favorite Campground
Yogi Bear (Millbrook) Cleanest Campground
Mallard Bend (Sheridan)
Rolling Oaks (Sheridan)
Hickory Hollow Campground Utica
Hi Tide (Leland)
Mapleleaf Park (Earlville)
Shabbona Lake State Park
Local Camping Clubs (Northern Illinois)
Fox Valley Tents & Wheels (Elgin, Il.)
Illinois RV Dealers
Click here for a complete list
Please email me with any additional links or broken links
Last update 3/16/2014
Back to Mike Bentley's Home Page
If you feel this site has helped you with Camping information and would like
to make a donation help keep Mike's Camping Links online please click below.